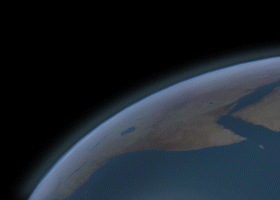 Overview
Dedicated to providing our customers
high quality information security services and solutions,
CSRgroup is a small, veteran owned business that specializes in advanced research and developing custom computer security
training
with an emphasis on Computer Network Operations (CNO) related areas. CSRgroup also provides
consulting
services for cyber security and compliance.
EXPERIENCE
Since it's founding, CSRgroup has successfully produced and delivered, tailored training courses to both the Federal and Commercial sector in the field of Computer Exploitation. Our personnel are subject matter experts in all facets of Computer Network Operations with many years of practical experience.
Our exploitation training focuses on the current and future threats our clients can be expected to face. We can tailor our offerings to focus on those knowledge areas critical to developing a qualified computer network operator. CSRgroup also provides custom training in areas such as malware analysis, rootkit technologies, and offensive driver development.
Our software developers are proficient in C++, C, Java, C#, Intel Assembly, and various interpreted languages (Python, Ruby etc). We specialize in Windows and Linux operating system internals and have in depth experience developing Windows device drivers relating to file system internals, network protocols, and Universal Serial Bus (USB) devices. Our developers also have many years experience developing Windows applications using .NET, ATL, COM/DCOM, ActiveX, MFC, ADSI, and Win32 programming. The CSRgroup software development staff utilizes a strong requirements analysis process, design methodologies and reviews to deliver high quality software.
Careers at CSRgroup
CSRgroup is actively seeking qualified, motivated individuals for several open positions. Please see the JOBS page for positions currently available.